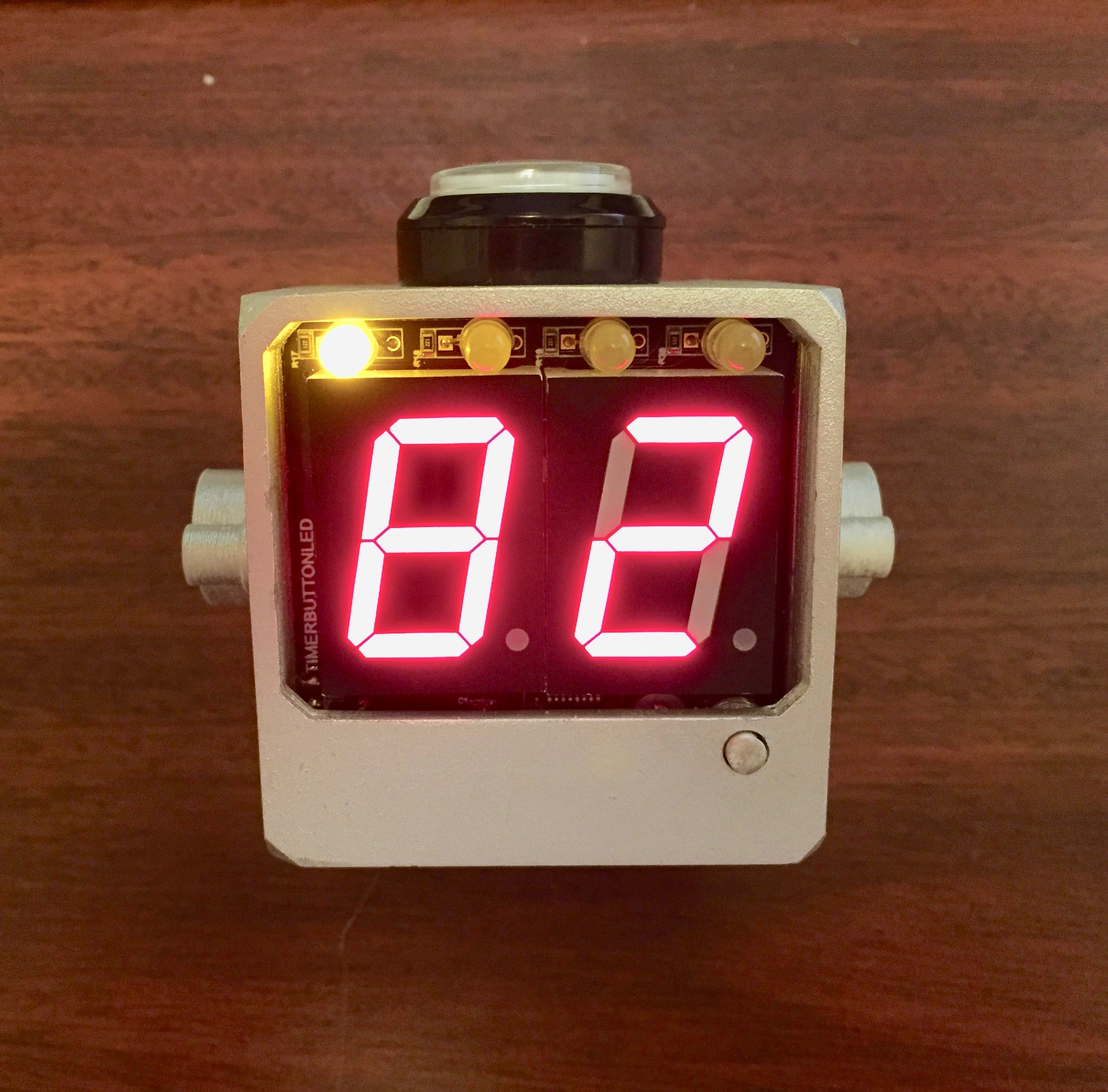 This is an electronics project that replaces the cheap plastic hourglass included in the board game Galaxy Trucker. It counts down from 90 a certain number of times, indicating the time left to assemble a spaceship from junkyard parts.
This presentation walks through the software, the electrical schematic, the printed circuit board, and the modeling and 3D printing of the enclosure.
The PCB was designed on upverter.com, a fantastic and free online PCB tool. You can explore the working circuit and layout right here.